Formentor Beach in Pollensa

Formentor Beach in Pollensa is a gorgeous location with plenty of sunshine in the spring and beautiful calm ocean water ready for a leisurely swim. One of the best ways to visit Formentor Beach is to take the Port de Pollensa boat to Pollensa and then take a water taxi to Formentor Beach.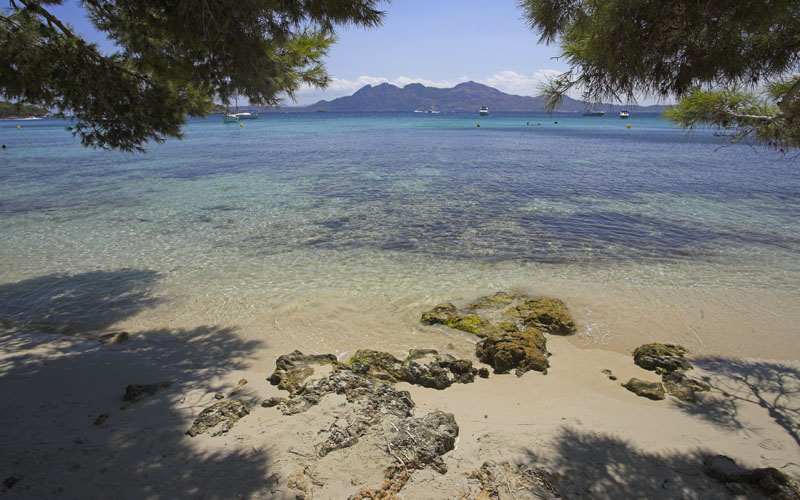 Foto thanks to: platgesdebalears.com

What will you see at Formentor Beach?

Formentor Beach is located in the north west region of the Mallorca island. It is filled with pine forests and mountain views with a clear blue ocean perfect for swimming. The sand is fine and white, which makes it great for lounging and taking long walks. When the summer sun is too hot, the pine forest provides necessary shade to make relaxing possible.Although the spot is a popular tourist attraction, it isn't known for overpacked crowds. Instead, the area can be pretty reclusive in the winter when the water and air are colder, and somewhat secluded in the summer if you find the right spot along the coastline.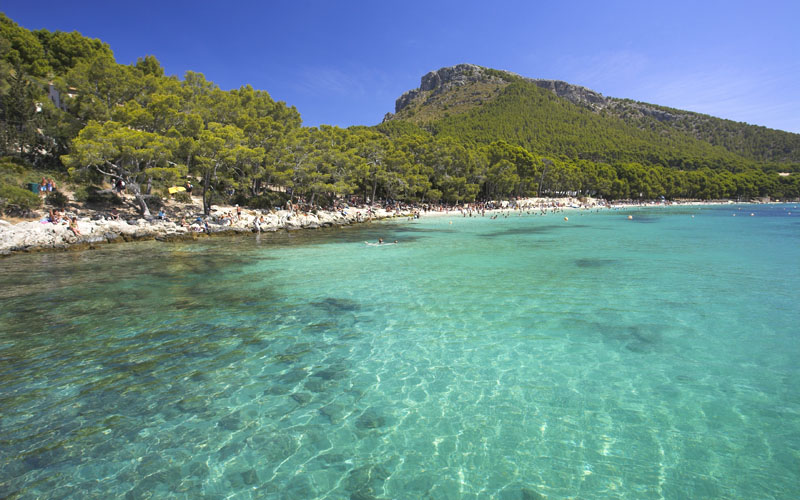 What types of activities are at Formentor Beach?

When you visit Formentor Beach, you will find that there are lifeguards around to ensure visitor's safety as well as bars, restaurants and watersport rentals. Gorgeous hotels are also nearby for visitors who want to stay overnight near the beach. For more adventurous types, Formentor Beach has beautiful rock formations that are fun for to explore as a swimmer or snorkeller. Some companies also run kayak tours through the area, which can be a fun and unique way to explore the beach and its dramatic coastline. You can even rent elaborate beach umbrella and chaise lounge set-ups to lounge in style.
Another Route to Formentor Beach
One of the most overlooked aspects of Formentor Beach is the surrounding scenic drive from Soller to Pollensa. The view includes numerous rolling mountains over a long and winding drive. It can be difficult, however, for new visitors to figure out how to get to Formentor Beach when they arrive as the drive takes visitors to a series of cliffs. This option is best to take with an experienced guide, local or friend who has been to the area before.
If you are visiting the Mallorca island, you deserve to see the best sights and Formentor Beach is one of those sites. Make your way over to the beach and let yourself relax. Enjoy the pristine white sand in between your toes and wade into the crystal clear ocean water for a tranquil holiday.