Majorca's list of activity options may not attract every visitor who travels to Spain. However, the destination has much more to offer apart from just being an island of commercial resorts and upscale villa rentals. In realty, Majorca is the cultural heart in Puerto Pollensa that hosts year-round events, traditional festivals and celebrates events featuring interesting parades. Plus, the town's proximity to a number of wonderful attractions makes it an appropriate destination for many holidaymakers.
Things that you shouldn't miss to do in: Pollensa, Puerto Pollensa and Alcudia:
1. Enjoy the sunset:
While in Pollensa, enjoy the town's quaint setting and soak in the beauty of a sunset. Enjoy a scenic walk along the pedestrian area that borders the beach. The pine-bordered walkways run along the beach promenade for 2 miles. Relax, take a stroll or sit back and enjoy the scenic view of the setting sun near the Pine Walk in Pollensa. If you want, rent a villa near to this area so that you can enjoy the sea breeze and the magical view of the setting sun every day.
2. Shop and explore the Pollensa Market:
Pollensa is home to many markets. While some of the weekend markets are very crowded because of tourists, many markets are held here to promote local handicrafts, horticulture and business. Out of all Pollensa markets, the market in the Old Town of Pollensa is a quite popular one. If you are not staying in Pollensa, catch a bus to the Old Town to reach here. The extensive market has everything from fresh produce to handmade crafts and clothes. Local restaurateurs and coffee shop owners also sell homemade pastries, bakery delights and coffee in the market.
3. Visit Formentor: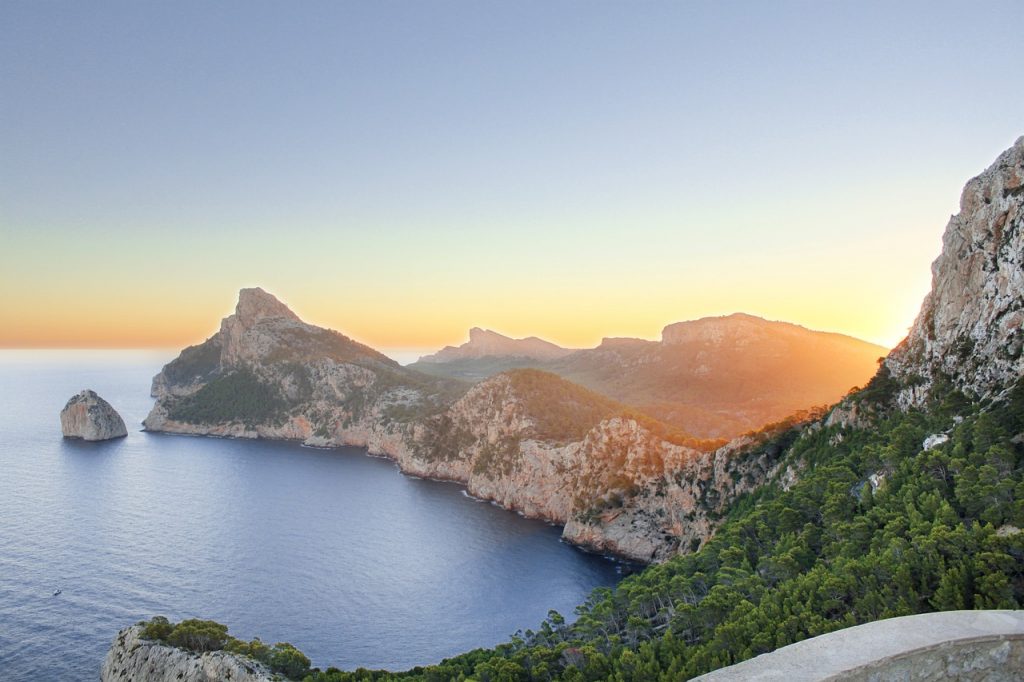 Spend a day in Formentor while vacationing in Pollensa. There are close to endless things to do on this island. Hire a boat to take a transfer to this quaint and scenic destination. This secluded island nestled quite far from the bustling Pollensa offers beach lovers and adventure seekers. Surrounding mountainous terrain offers a number of opportunities ranging from rock climbing to scenic walks. If you want, you can stay in Formentor for a day or two to see what the town has to offer. There are a plenty of upscale lodging choices on the island too.
4. Explore Alcudia's world-renowned historic attractions:
If you have planned to visit Alcudia, then don't miss out a visit to the ancient Roman ruins. The old town in Acludia is quite popular for its rich history and Roman ruins. Spend some time to explore the historic sites, and enjoy learning more about how the remains of the flourishing civilization were destroyed. Stop by the amphitheater and check the other historic establishments too.
5. Adventure activities at Tramuntana mountain range:
Challenge yourself with a strenuous hike or an adventurous rock climbing tour at the Tramuntana mountain range. If you love photography, then pack your lenses and equipment too. There are many vantage points around the area that offer gorgeous and panoramic views of the Bay area in Pollensa and the beautiful Cala San Vincente. After the walk, stop by the beachside cafés or bars for a relaxing drink and some finger foods. Swimming, beachcombing and leisurely strolls are some of the other activities that you can enjoy at the Pollensa Bay after exploring the Tramuntana Mountain Range.
More info:
http://www.serradetramuntana.net/en/

6. Attend a music concert:
In Mallorca, you will find a stunning array of music concerts held year-round. Whether an open-air music concert interests you or a live theater performance by some budding artists, Mallorca has it all. In summer, the entire region gears up for some summer fun, fests and live music concerts. Palma is where most of the theater performances take place. Apart from many live music concerts, the city celebrates a number of international festivals featuring regional music, dance, jazz and classical performances.
7. Dinner shows:
If you are looking for a great night out, then attend a dinner show. Many local theater groups and experienced performers take part in these dinner shows in Mallorca. Some of the most popular and world-class dinner shows include Pirates Adventure Show and the renowned Son Amar. During certain local events, many other seasonal shows also take place here and in Palma.
8. Go out of the town:
If you have spent enough time exploring the attractions and places in Pollensa and Mallorca, then go out of the town for a day trip. Take a ride on the Edwardian steam train to Sóller starting from Palma City. The train ride is a popular summer attraction in town. This short train ride will take you on a fun-filled and scenic journey through Sóller from Pollensa. If you want, you can take a bus ride back to your hotel in Puerto Pollensa.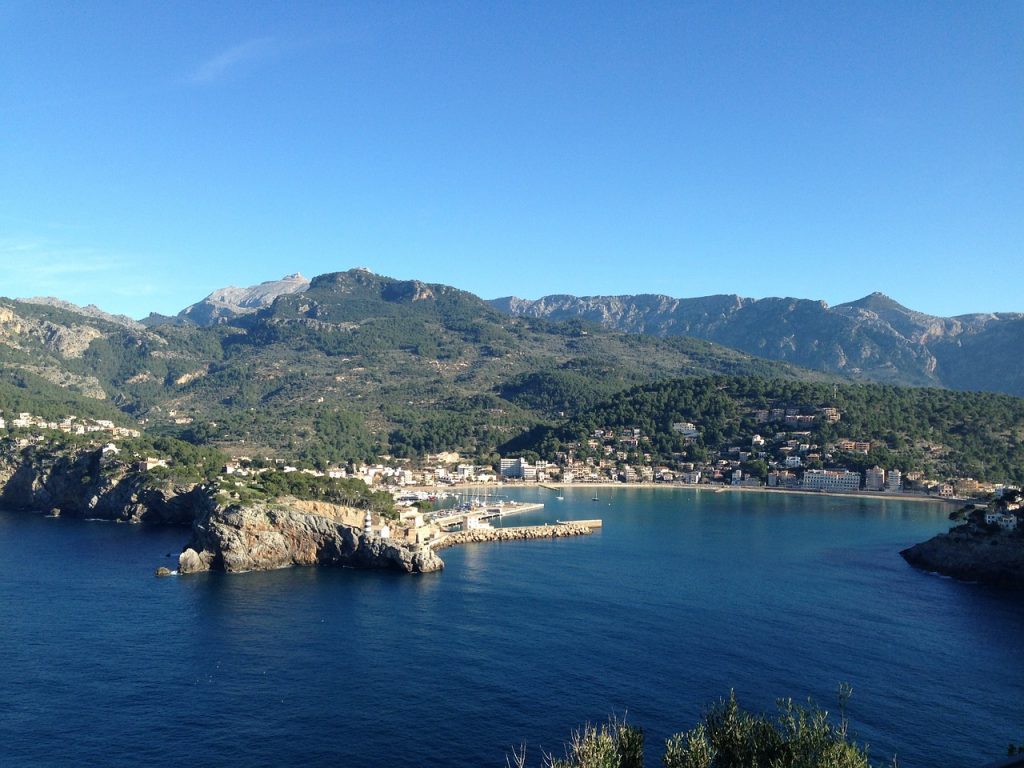 Soller
With so many things to see and do, you can now plan a custom-tailored itinerary for your next Pollensa vacation.